Some case study examples are listed below; remember that every client and every coaching plan is unique.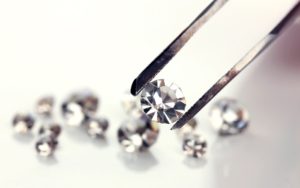 (names changed for privacy)
Client:   "Van," second grader with ADHD, auditory challenges
Concerns: focus during school lessons; homework struggles; energy management; emotional regulation; currently using medication
Coaching plan: Advantage program over six weeks, including two visits with Van
Homework Helpers included explanation of body-mind connection; exercises to activate that connection at will; active illustration of limbic system response

Focus Finders included student's favorite activity (running); fidget "audition" and feedback; metacognitive analysis and challenge; introduction to meditation

Brain Food included analysis of current food habits; suggested supplements to research;

Resource Roundup included custom-curated collection of books, apps, music, board games, active family outings and more
Results:   Van has grown in emotional and attentional regulation, has done well in school and at home, and discontinued medication.  
Client: "Lynn," fifth grader with ADHD, executive function challenges
Concerns: expanding food selectivity, following multistep instructions, physical coordination, mental integration; not on medication
Coaching plan: Basic – one visit with parent, one with student
One visit with Lynn included shame-busting introduction to Busy Brain(

sm)

mindset; lots of easily-repeatable exercises to activate body-brain connection (including some in "stealth mode" so people at school won't even know!); introduction to mindfulness meditation; expansion challenges; weekly checklist of activities to keep the family on track and moving forward
Results: Lynn has improved school performance and was accepted to a highly competitive magnet school.
Client: "Thomas," fourth grader with ADHD, dyslexia
Concerns: emotional regulation, executive function, attentional regulation, child's frustration in performance, increasing anxiety; not on medication
Coaching plan: Premium over six months, including initial and mid-point consults
Beginning visits with Thomas included introductions to the  Busy Brain(

sm)

mindset, the "flipped house" analogy of emotional regulation and the warrior anxiety mindset to reduce shame and anxiety.

Weekly visits with Thomas include physical activity drills, mindset check-ins, mindfulness training, food habit tracking, "family fun in the sun" and more.

Suggested activities outside coaching include music lessons (guitar, in this case); parkour and rock climbing; cooking.
Results: Thomas now reads above grade level, has fewer outbursts, has built executive functioning skills to the point he planned a huge community project with minimal help, and is an official "buddy" to classmates with ADHD.