Some case study examples are listed below; remember that every client and every coaching plan is unique.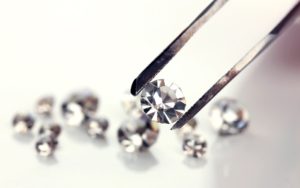 (names changed for privacy and stories shared with permission)
---
Client: "Lydia," marketing and communications pro with ADHD
Concerns: job overwhelm, self-esteem, emotional reactivity
Results: Feeling of competence at work; more harmony at home; increased capacity to recognize and adjust for distraction and emotional reactivity; improved ability to plan and accomplish multiple competing tasks; greater ease and satisfaction overall.
---
Client: "Jennifer," human resources manager with ADHD and anxiety disorder
Concerns: multiple job moves because of "boredom," self-esteem, strained relationships
Results: Improved relationships; greater self-advocacy skills leading to less boredom at work; ability to engage in new hobbies and pastimes; feeling of competence and confidence across all areas of life.
---
Client: Parents of "Van," second grader with ADHD, auditory challenges
Concerns: focus during school lessons; homework struggles; energy management; emotional regulation; currently using medication
Results: Van has grown in emotional and attentional regulation, has done well in school and at home, and discontinued medication.
---
Client: Mom of "Lynn," fifth grader with ADHD, executive function challenges
Concerns: expanding food selectivity, following multistep instructions, physical coordination, mental integration; not on medication
Results: Lynn has improved school performance and was accepted to a highly competitive magnet school.
---
Client: Moms of "Thomas," fourth grader with ADHD, dyslexia
Concerns: emotional regulation, executive function, attentional regulation, child's frustration in performance, increasing anxiety; not on medication
Results: Thomas now reads above grade level, has fewer outbursts, has built executive functioning skills to the point he planned a huge community project with minimal help, and is an official "buddy" to classmates with ADHD.
---
Client: Parent of "Alex," fourth grader with ADHD
Concerns: memory and recall; focus, especially during homework; low self-esteem and impaired confidence in learning; sleep difficulties; currently using medication
Results: Alex was able to add 50 points to a retest after our first session together; parents report improved sleep and confidence; in both school and home settings, he is making good use of the methods he learned.